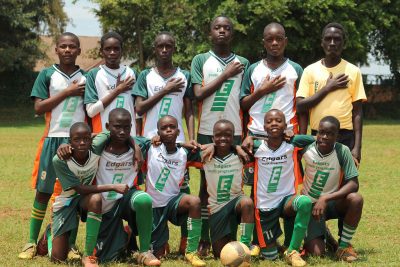 Opportunity to Participate In London Cup 2018 Thru EYP!
Do you want to Play soccer overseas? Do you have a child who would love to play with players from other countries?
Edgars Youth Programme has for over the years been organizing soccer trips and study orientation for both boys and girls aged 6- 17 years; participants engage in fun filled professional and highly competitive international youth soccer tournaments and educational tours.
Edgars Youth Programme, will this year 2018, be engaged in the London Cup (United Kingdom) departing on 31st July and returning 12th August 2018.
The London Cup attracts skilled players from all over the world, who will definitely give a good challenge to our players thus gaining better football experience. The tournament equally attracts scouts from big clubs who aim at selecting promising players for trials. This opportunity is open for any participant who displays high performance and Edgars Youth Programme invites anyone interested and legible to register now.
Edgars Youth Programme Travel team will also tour London and will visit home grounds for some of the Premier League teams in the area. As a relaxation moment of the tour, the participants will also visit the London Eye, Queen's Palace and do their shopping at Harrods Mall among other places.
If you are interested in participating, please visit our website at www.edgarsyouthprog.org; call us on +256772667780 / +256 702 667780 or visit us at Our offices Located in Mengo ( Kampala – Uganda) on Albert Cook Road for more information.