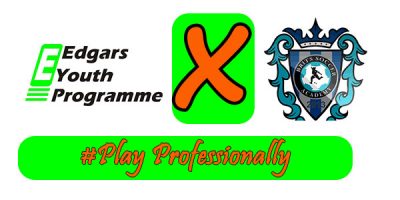 Uganda-South Africa Soccer Invention
The long waited Brits Soccer Academy arrived in Uganda today 29th September 2018 for their seven days of international soccer experience. The team of 11 including; 9 players and 2 officials was gladly welcomed by Edgars Youth Programme spearheaded by Technical Director Peter Makanga, Head Coach Arthur Kyesimira, A&C Officer Dan Mubiru and Project Coordinator Saad Ahmed who proceeded with their guests to African Bible University- Lubowa for lunch after which they rested in preparation for a training session in the evening at the same venue where they shall camp throughout their stay in the Pearl of Africa.
The team under their Head Coach Ephraim Shima Sekantshi shall play various Friendly matches in the U18 category as planned; SC Vipers on 30th September 2018, KCCA on 1st October 2018 and Edgars FC on 3rd October 2018.