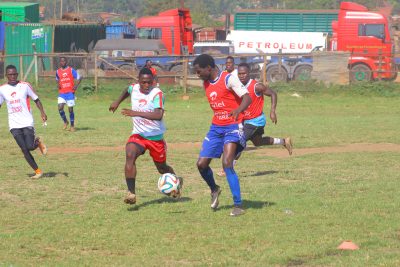 Kampala Region Select Team Training Enters 2nd Day awaiting To Play Against Uganda Cranes
Kampala Region started off training yesterday and will run daily up to Friday 15th March 2019 in preparation for the FUFA Drum whose draws have been held today at Jevine Hotel-Lubaga.
80 players from the 16 teams in the Kampala Region League including 4 from Edgars Football Club namely Omirambe Brian, Bazibu Simon, Mayanja Saidi and Bithum Douglas were summoned with intentions to formulate a 25 man squad which shall play a trial match with Uganda Cranes in their Regional Tour on Saturday 16th March 2019 at the Star Times Stadium, Lugogo in Kampala as they prepare for the AFCON Qualifiers match on 24th March 2019 against Tanzania in Dar er Salaam.
"The summoned players are well-off though need a little panel beating before the select team squad is listed on Thursday" says Head coach Ddunga.