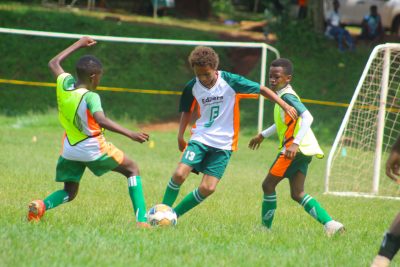 Major activities Immediately Suspended Through April.
In recent days, numerous public health agencies – including WHO – have issued strong advice to avoid person-to-person contact to the greatest extent possible. Gatherings of 10 or more people are now being discouraged.
Accordingly, Edgars Youth Programme is joining with other soccer affiliates of the Uganda Soccer Federation (FUFA) in immediately suspending all activities within our jurisdiction through April following the 32 days sports events' halt directive effective 19th March 2020.
Thus: this includes not only activities directly operated by Edgars Youth Programme, but also those by the senior team Edgars Football Club and related activities, such as league matches, practices/training, team travel, meetings and related off-field activities.
In the meantime, We have set directives through the stated period:
All main programs are stopped with immediate effect until further notice.
Although most EYP staff will be off duty, the EYP Head Office at Mengo will stay open during week days from 9:00am to 3:00pm.
EYP communication platforms will remain active during the period:
(TEL: +256 393 206206, +256 772 667780, +256 702 667780, E-mail: coach@edgarsyouthprog.org)
Parents and Players will be updated on any developments within time, especially concerning when the sessions resume.
For Parents that have requested for the special 'One on One training program; EYP will be available to commit a coach for these sessions for a limited number of players to be done at home selected Venues with tailor-made arrangements.
Additionally, Edgars Youth Programme is working on resources for players and coaches to continue to improve on their own through virtual skills contests, Social media Live sessions on a variety of topics, and more.
Please continue to take every precaution, and make decisions with public health in mind, as we aim to flatten the curve of this pandemic.
Thank you for your attentiveness in this matter.