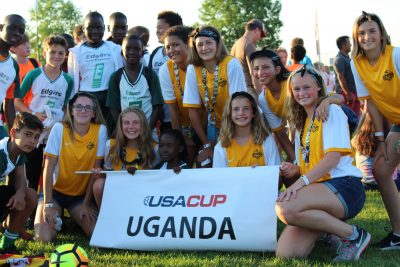 Edgars International Soccer Trips: Registration Ongoing
Edgars Youth Programme on its roadmap to talent development and creation of soccer professionals, organizes International trips annually to let our young stars participate in worldwide recognized tournaments.
This year boys and girls between six and seventeen years receive a similar opportunity to travel and take part in The London Cup Football Tournament (22nd July – 1st August 2019) in London-England and or the Schwan's USA Cup(10th -22nd July 2019) in Minnesota- USA. These two are listed among the leading summer youth development tournaments.
Besides, competing with teams from over 90 countries coming from the seven continents of the world, Players shall have some time to adventure famous and historical sites in the countries that is England and U.S.A for their enjoyment, learning and leisure. Sites include the London Eye, selected Premier League Stadia, Mississippi river and Mall of America.
Registration for this year's trips is on going. For more details on how to register, please come to EYP office on Plot 654 Albert Cook Road, Mengo Kampala-Uganda or call the hotline; 0772/0702 667780 or landline; 0393 206206 or email us on coach@edgarsyouthprog.org.